Intelligent job search engine

Get job offers directly in your Medzie inbox
Easily bid for advertised jobs*

Keep track of your schedule

*

All your work documents in one place

*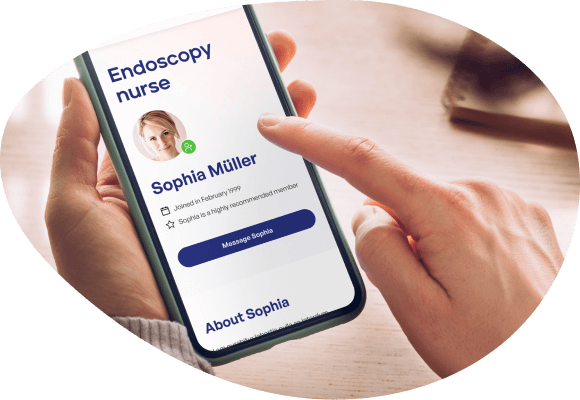 Verified user profile
With your Medzie profile, showcase your skills, experience, and qualifications to potential employers whether you're seeking part-time work, locum replacements, or longer-term engagements.
Our secure platform keeps your information up-to-date and verified to connect with facilities and find the right opportunity for you
Showcase your skills and expertise

Get contacted for work when you want directly through your profile

Guaranteed trust through our profile verification system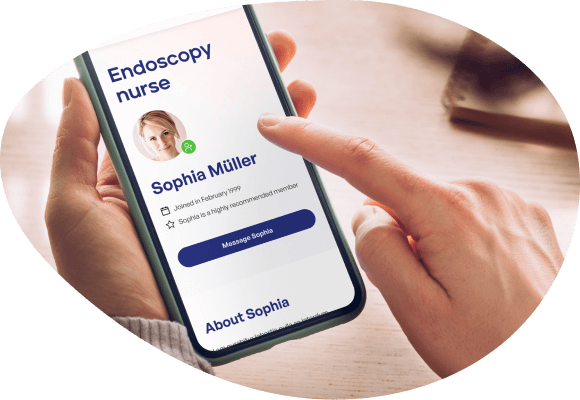 Intelligent job search
Medzie's intelligent search helps you find the best job opportunities quickly and easily according to your skills and lifestyle.
Our AI-powered search engine delivers personalized job recommendations based on your availability and qualifications.
Filter jobs based on your skills and availability

Search for short or long term engagements

Apply directly to the healthcare facility - no agencies involved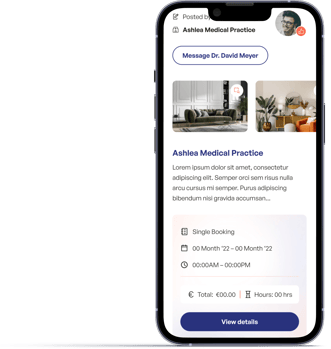 Job bidding
Our bidding system offers you a chance to bid for a higher hourly rate if, for example, you're willing to take on a last-minute job but feel that you should be better compensated.
Our system simplifies tracking your bids and receiving job updates notifications. With Medzie's job bidding feature, you can find the perfect job on your own terms
Bid for jobs directly with healthcare facilities

Set your own rates of pay

Get notified of bid updates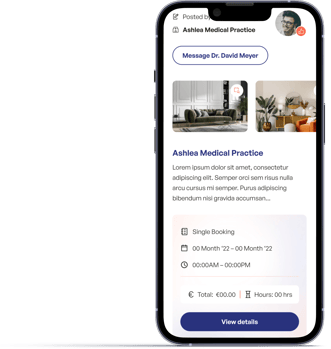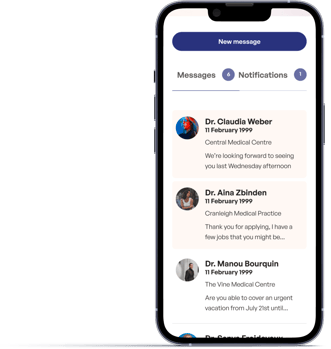 Messaging and notifications
With direct messaging, you can easily and quickly discuss job opportunities and ask questions, whilst the notification centre makes sure you don't miss any updates relating to job opportunities
Direct messaging with healthcare facilities

Message other healthcare professionals

Get contacted directly for work opportunities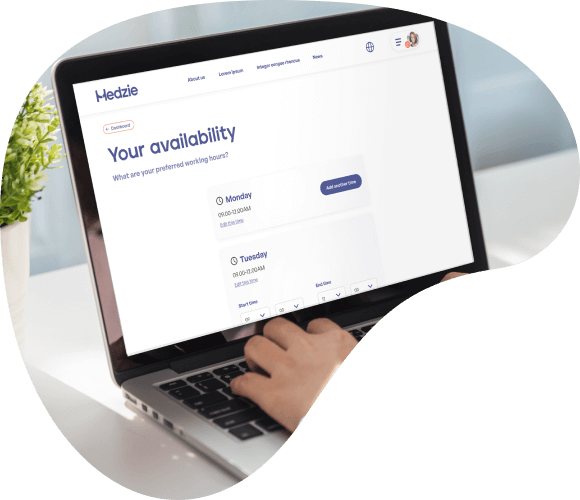 Keep track off your Schedule
Medzie's innovative scheduler provides you with a powerful tool to manage your schedules efficiently.
With the ability to view and accept jobs on the go, track shifts, and receive notifications, the scheduler streamlines the process of finding and booking work.
Keep track your availability and work schedule

Get notified of upcoming opportunities

Input your preferred days to work