Medzie Hosts Event Discussing the Work-Life Balance in Healthcare
By
Erjena Keller
·
2 minute read
On March 30, 2023, we hosted our first Medzie event in Basel to discuss the importance of work-life balance in the healthcare industry. The event was a great success, with healthcare professionals and supporters from various backgrounds participating in the discussion. We had a wonderful time sharing our experiences and insights on this important topic.
During the event, we had a relaxed and cozy atmosphere with tasty snacks and sparkling drinks. We had complimentary childcare services, so parents could participate without worrying about their children. This allowed us to create an inclusive environment where everyone felt welcome to share their thoughts.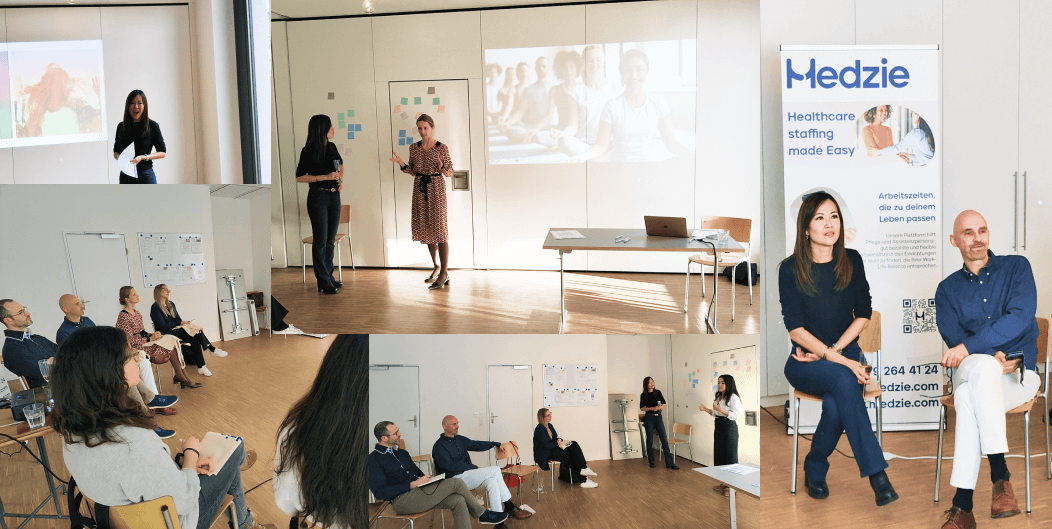 Throughout the evening, we discussed the problems that healthcare professionals face when trying to balance their personal and professional lives and the solutions that can help address them.
We identified three key needs that must be addressed to improve the work-life balance in healthcare:
Flexible Working Models

: this includes working part-time, adjusting work hours, and having easy access to replacements when needed. It is important for working parents to have the flexibility to attend to their children's needs. Having quick and easy access to a qualified replacement or substitute healthcare professional in case of unexpected situations, such as a sick child, can help reduce stress and ensure continuity of patients care.
This need for flexibility extends beyond just working parents, as it also benefits individuals who may have personal responsibilities or interests outside of work that they want to pursue.

Cultural change:

participants stressed the need for cultural change not only in the healthcare industry but in general, including acceptance of flexibility for both women and men. In certain industries, it is still considered unacceptable for a man to take time off work to care for his sick child.
This outdated mindset needs to be changed to support a healthy work-life balance for both men and women. This can help remove the stigma around taking time off for personal responsibilities and create a more supportive environment for healthcare professionals.
Another topic was the challenge of balancing school holidays, which often do not match with the holidays granted in their jobs - an average of 13 weeks of school holidays per year, compared to the average of 5 weeks of holidays.
Transparency and speed: currently, there is no real-time visibility in the healthcare industry about available resources who are willing to jump in short-term, or working places offering flexible on-demand opportunities, how much the person would get, and the required skill set. This lack of transparency makes it difficult for healthcare professionals to find flexible opportunities and healthcare facilities often struggle to find the right person with the exact skill set required to fill short-term gaps in their workforce. This process can take time and significant administrative effort, leading to patient care delays. Additionally, there is a lack of salary transparency and the ability to negotiate, which can make it difficult for healthcare professionals to make informed decisions about their job opportunities.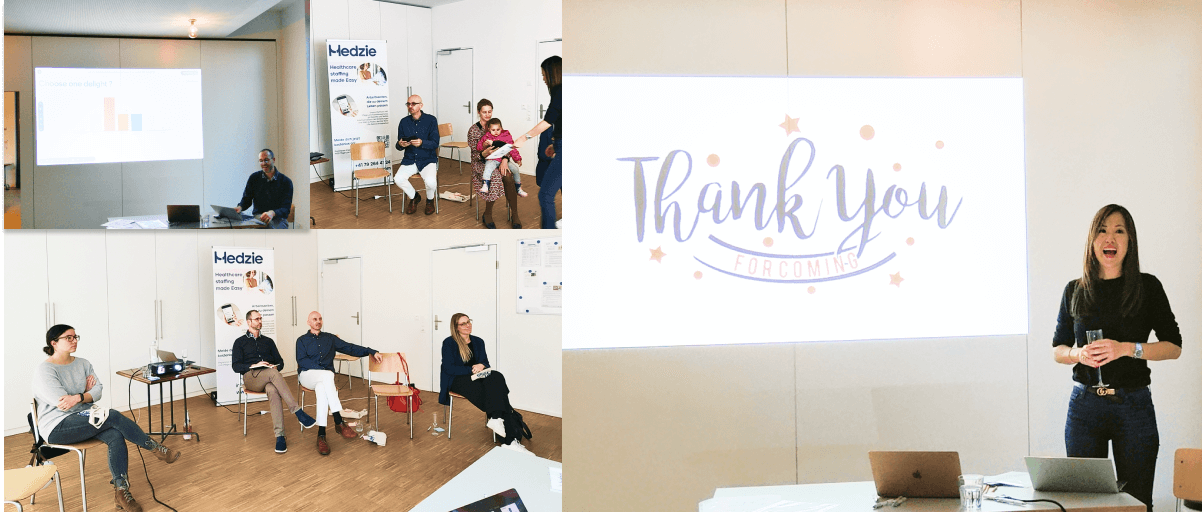 We want to thank all the participants who took part in our event and shared their insights and experiences with us. Your energy, passion, and involvement made this discussion an amazing experience!
We value your inputs as we strive to create a more balanced and equitable healthcare system. Moving forward, we will continue to explore innovative ways to support healthcare professionals in achieving a better work-life balance. We are committed to continuing this important conversation and working towards a more fulfilling and balanced healthcare industry.
Stay tuned for more updates and insights from the team at Medzie!