Building Trust Through Verification:
Ensuring Security and Credibility
at Medzie
At Medzie, we prioritize trust and security to ensure a safe and reliable community for healthcare professionals and organizations. Verifying your email address, identity, and required education information is a vital step in maintaining the integrity of our platform and protecting the interests of all users.
Email Address Verification
We aim to ensure the validity of user accounts, prevent fraudulent activities, and maintain a secure and trustworthy community of healthcare professionals and organizations. Email Address Verification is a crucial step to confirm the validity of the email address provided during the sign-up process.
Step 1
During the sign-up process, you will be prompted to provide your email address
Step 2
A verification code will be sent to the email address provided
Step 3
You will need to enter the verification code in the specified field to confirm the ownership and validity of the email address
Step 4
Once the verification code is entered, your email address will be confirmed and associated with your Medzie account
From now on, we will use the verified email address to communicate important updates, notifications, and relevant information about your account and activities.
Identity Verification
We ask users to complete identity verification to validate their identity. This verification process is crucial in establishing a reliable environment where professionals can connect and collaborate with a sense of trust and confidence
Step 1
Video Call: schedule a 30 minute video call with our Medzie team to perform the verification step.
Step 2
Have your identification documents (ID or passport) ready to validate your identity during the video call
Step 3
You have a chance to complete your education verification step during the same call saving you time and effort
Point 1
You are over 17 years old and eligible to work in Switzerland. If your identification documents (ID or passport) are outside of CH or EU, have your residence permit B or C ready
Point 2
You can join the meeting with any device that has a webcam and microphone and use any of the following web browsers: Chrome, Edge, Safari, Firefox.
We prioritize the confidentiality and privacy of your personal information throughout the verification process
Education Verification
Accurate education information is crucial for establishing and validating professional credentials in healthcare. Verified education details contribute to a reliable community where skills are showcased accurately. This enhances professional reputation and instills confidence in potential collaborators, employers, and partners
How Does Education Verification Work?
For healthcare professionals with a GLN (Global Location Number), we verify by cross-referencing your GLN Number with official registers maintained by recognized authorities. Registry for medical professionals with university degrees is overseen by the Federal Office of Public Health (FOPH) and the non-university healthcare professionals' registry (GesReg/NAREG) is maintained by the Swiss Red Cross
Healthcare professionals who don't have a GLN Number are responsible to provide the correct education information and supporting evidence. This information is required to ensure its authenticity and alignment with the healthcare industry's standards
Education verification is an important component of our commitment to creating a credible and trustworthy community of healthcare professionals on Medzie.
Verified profile looks like
When all three verifications (email, identity, and education) have been completed, you'll see a verification tick next to your name. This symbolise that you have successfully gone through the verification process, adding an extra layer of trust and credibility to your profile.
Start your verification process here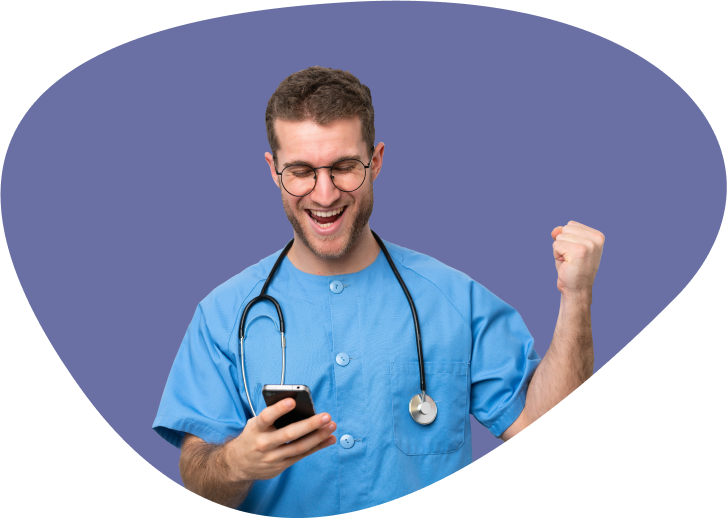 By implementing these verification measures, we aim to maintain a secure community and foster trust among healthcare professionals and organizations. Rest assured that all your personal information and data are handled with utmost confidentiality and in compliance with applicable privacy laws.

If you have any questions about our verification process or would like further information on how we prioritize trust and security at Medzie, please don't hesitate to contact us at info@medzie.com We are committed to providing a safe and reliable platform for all our users.

Together, let's build a trusted community at Medzie.